Setting Up Express Pay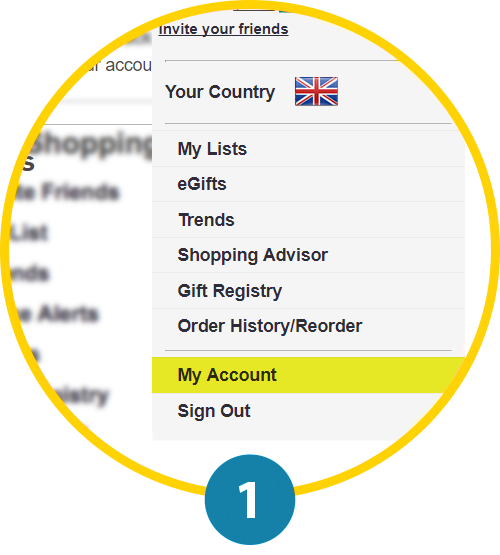 Go to your My Account Section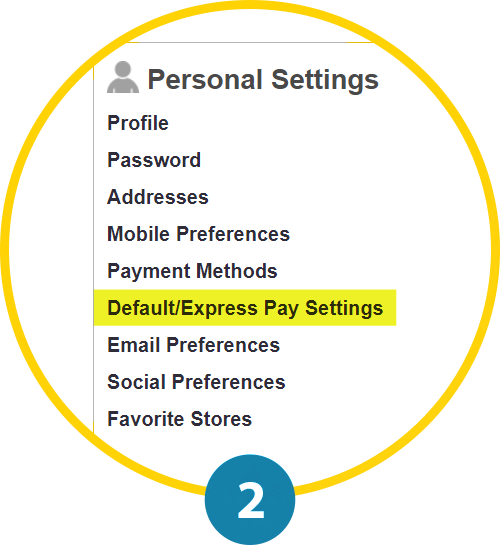 Select Default/Express Pay Settings under Personal Settings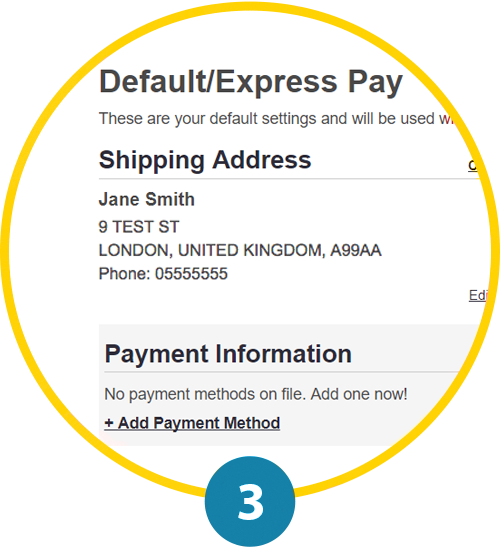 Add or select a default billing/shipping address and default payment method and once saved, Express Pay is now enabled.
Checking Out Using Express Pay
Once enabled, you will now see the Express Pay button on every OneCart product detail page. By clicking the Express Pay button, you will be taken to a simple one page checkout with your default address and payment method already selected and all you have to do is pick your shipping delivery method and place the order. Ordering has never been so easy!
Note: You can use coupons, gift cards and your available Cashback to the order using Express Pay, as well as continue shopping to take advantage of free shipping offers with a minimum order requirements.